Working with Internet Sans Frontières, the NetBlocks internet shutdown observatory has conducted an extensive technical analysis of social media and mobile app reachability throughout Chad. Collected data validates user reports of restrictions targeting social media platforms, providing insights into the cause and extent of the disruptions.
Technical evidence collected by NetBlocks and @internet_sf is supporting legal action against social media blocking in Chad #InternetFreedomAfrica #KeepItOnhttps://t.co/4xj11qpKTi

— NetBlocks.org (@netblocks) October 1, 2018
The two digital rights groups are collaborating to gather and contextualise evidence of social media shutdown in the country in support of legal action to restore access. Technical evidence is known to be a compelling factor encouraging operators to speak openly about filtering and network disruption practices.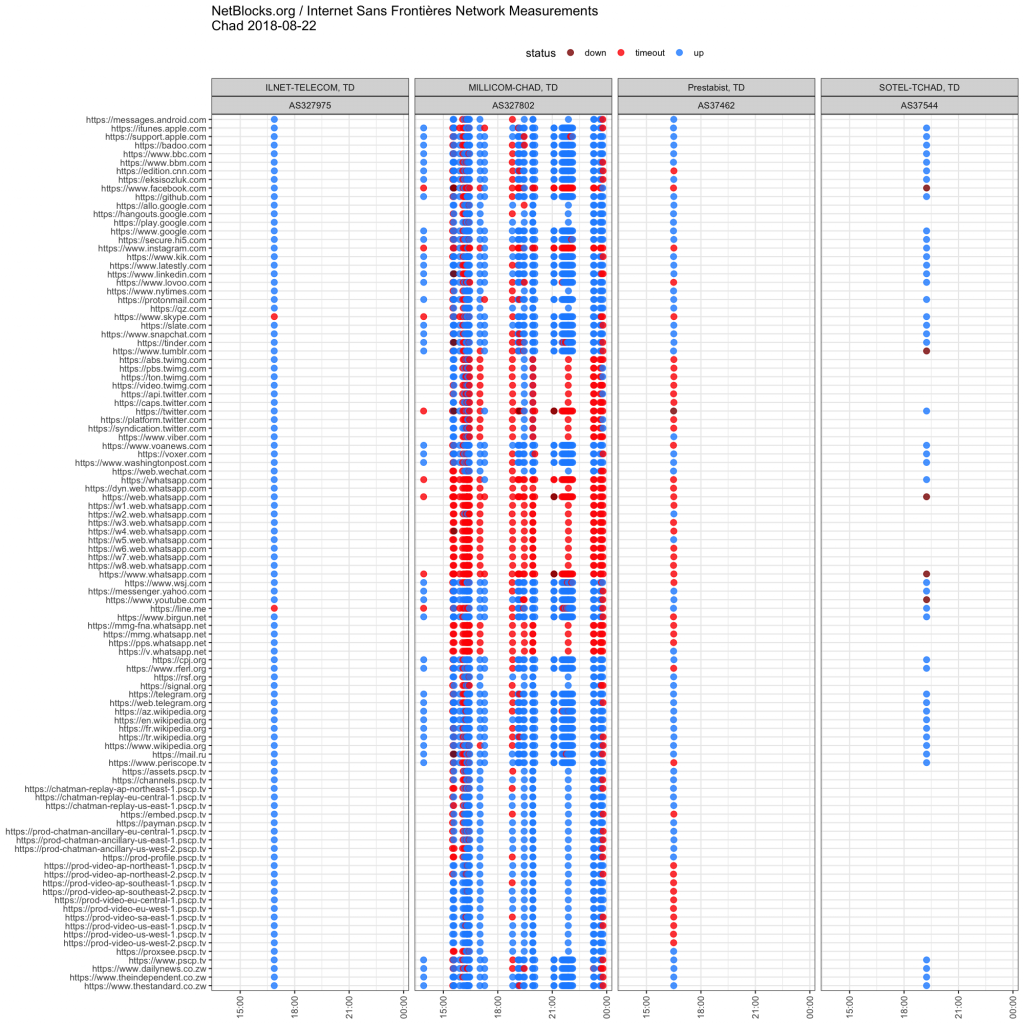 Last month, a case was filed against Tigo and Airtel, Chad's two largest telecommunication and internet providers, on the basis that consumer rights are violated by the throttling of internet access. The providers have since stated at a public hearing that restrictions are indeed in place, and that they are a result of government intervention.
A joint statement by NetBlocks and ISF detailing the action and technical survey can be found below: