In light of increasing online censorship, cybersecurity company Surfshark is entering an exclusive partnership with internet's observatory and digital rights watchdog NetBlocks for greater reporting on internet shutdowns.
During the partnership, both sides will support one another on the topics of internet freedom and mapping internet shutdowns in even greater detail. Companies report that over the past six years, internet restrictions have affected every third country globally. In 2022 alone, the phenomenon has impacted the daily lives of more than 4 billion people worldwide, from Russia to Myanmar.
"Surfshark is a valuable ally and we're excited to step up our relationship together to reach more users in support of cybersecurity, internet freedom and fundamental human rights around the world. In times of crisis, enabling seamless communications can support media freedom, protect democracy, and can save lives" says Alp Toker, CEO of NetBlocks.
Through the partnership, both sides will share their expertise and best practices, supporting one another on the topics of internet restrictions. At the same time, it will empower them to talk in greater depth about the tools to counter it. For example, a VPN can overcome most measures such countries impose, be they IP (Internet Protocol), DNS (Domain Name System), or Deep Packet Inspection-based restrictions.
"As a watchdog concerned with digital rights, cybersecurity, and internet governance, NetBlocks' interests align with ours, especially in researching online censorship. With internet disruptions happening ever more frequently, we have our work cut out for us. Surfshark strongly believes in this mission, and alongside being a VPN developer, reports on such issues constantly, touching on country-specific issues, wider trends in censorship, and producing deep reports on the subject", says Vytautas Kaziukonis, CEO of Surfshark.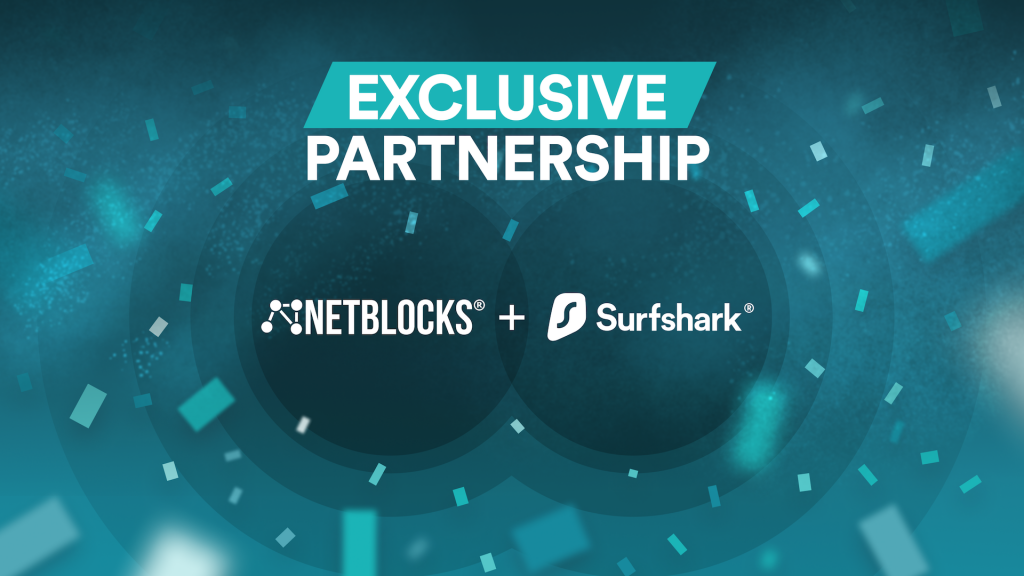 In 2022 alone, internet restrictions harmed the daily lives of more than 4 billion people worldwide, affecting mainly those living in Asia and Africa. In the first half of the year, there were more than 83 internet restrictions, out of which one-third were registered in India or its regulated Jammu and Kashmir territory. Overall, 24 countries have employed techniques of internet restrictions, with the most notable case currently developing in Russia. Most of the outages have been related to political or societal events such as elections, referendums, and protests.
Shutdowns targeting social media services have become an increasingly popular measure for oppressive regimes to control public sentiment and freedom of speech. The tendency to limit access to social media sites is especially prevalent in countries where state authorities own or control internet infrastructure. Such chokepoints enable authorities to rapidly deploy selective shutdowns to disrupt the anticipated movements of the democratic public.
About NetBlocks:
NetBlocks is a global internet monitor and watchdog organization working at the intersection of digital rights, cybersecurity and internet governance. Independent and non-partisan, NetBlocks strives for an open and inclusive digital future for all. Further information: https://netblocks.org/about
About Surfshark:
Surfshark is a privacy protection toolset developed to help its users control their online presence seamlessly. The Surfshark One suite includes one of the very few VPNs audited by independent security experts, an officially certified antivirus, a private search tool, and a data leak alert system. In 2021, Surfshark was recognized as the Most Innovative Security Service at the Cybersecurity Excellence Awards and a Must-have App in TechRadar's WFH Awards. Visit our research hub at: surfshark.com/research