ACCRA, GHANA – A last-minute amendment to the draft of the Accra Declaration, launched on World Press Freedom Day with the support of UNESCO, has added provisions for the training and development of free and open technologies and mechanisms for the safety of journalists and media workers.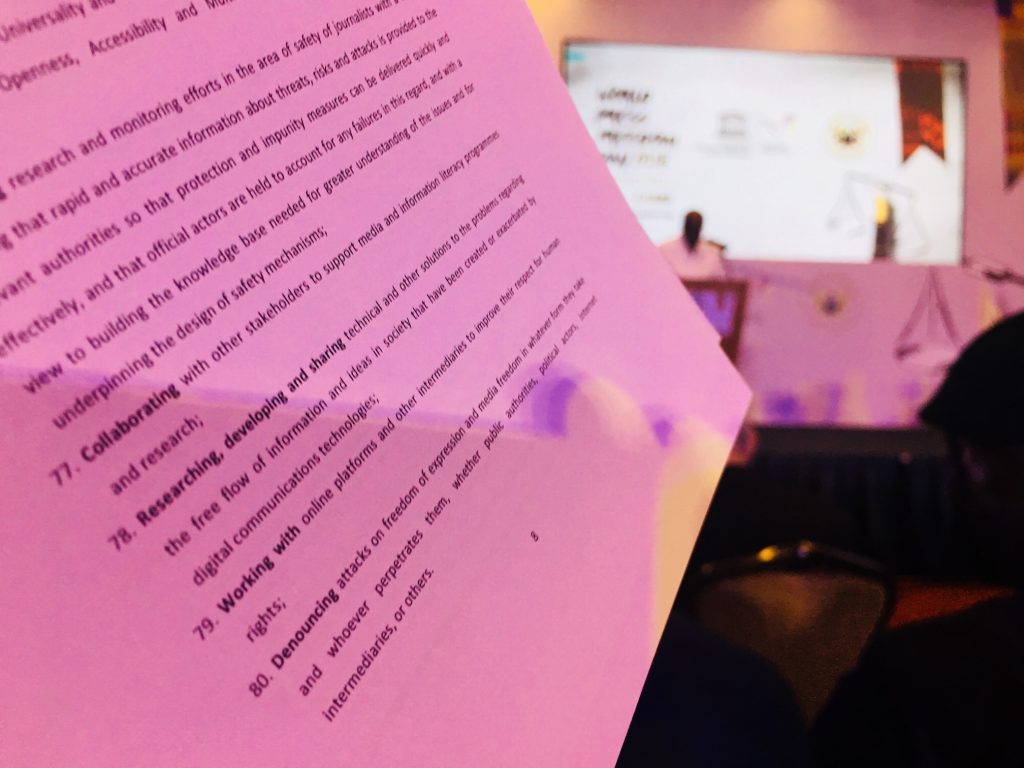 The changes proposed by NetBlocks director Alp Toker and endorsed by Melody Patry from Access Now, Cori Zarek from the Mozilla Foundation and Hija Kamran from the Digital Rights Foundation will ensure that Open Source technologies will continue to play a key role in media development in coming years.
Mr. Toker, attending the UNESCO World Press Freedom celebration in Ghana explains, "These changes reassert the significance of open, freely available tools for the safety of journalists. Transparent, readily available and open technology is the basis of modern digital security practice."
Congratulations on last minute amendment to the #AccraDeclaration that encourages open technology for #PressFreedom and safety of journalists, @ntblk @accessnow @DigitalRightsPK @mozilla https://t.co/2IVcdT2Kxk

— Alp Toker (@atoker) May 3, 2018
The Declaration was adopted at the closing ceremony of the UNESCO celebration of 25th Edition of World Press Freedom Day held in Accra. The event brought together nine hundred participants of some 90 nationalities to reinforce the watchdog role of media in society.